Free Concerts, Tasty Food, and Excellent Craft Cocktails and Brews Filled the Weekend in Giddings, Texas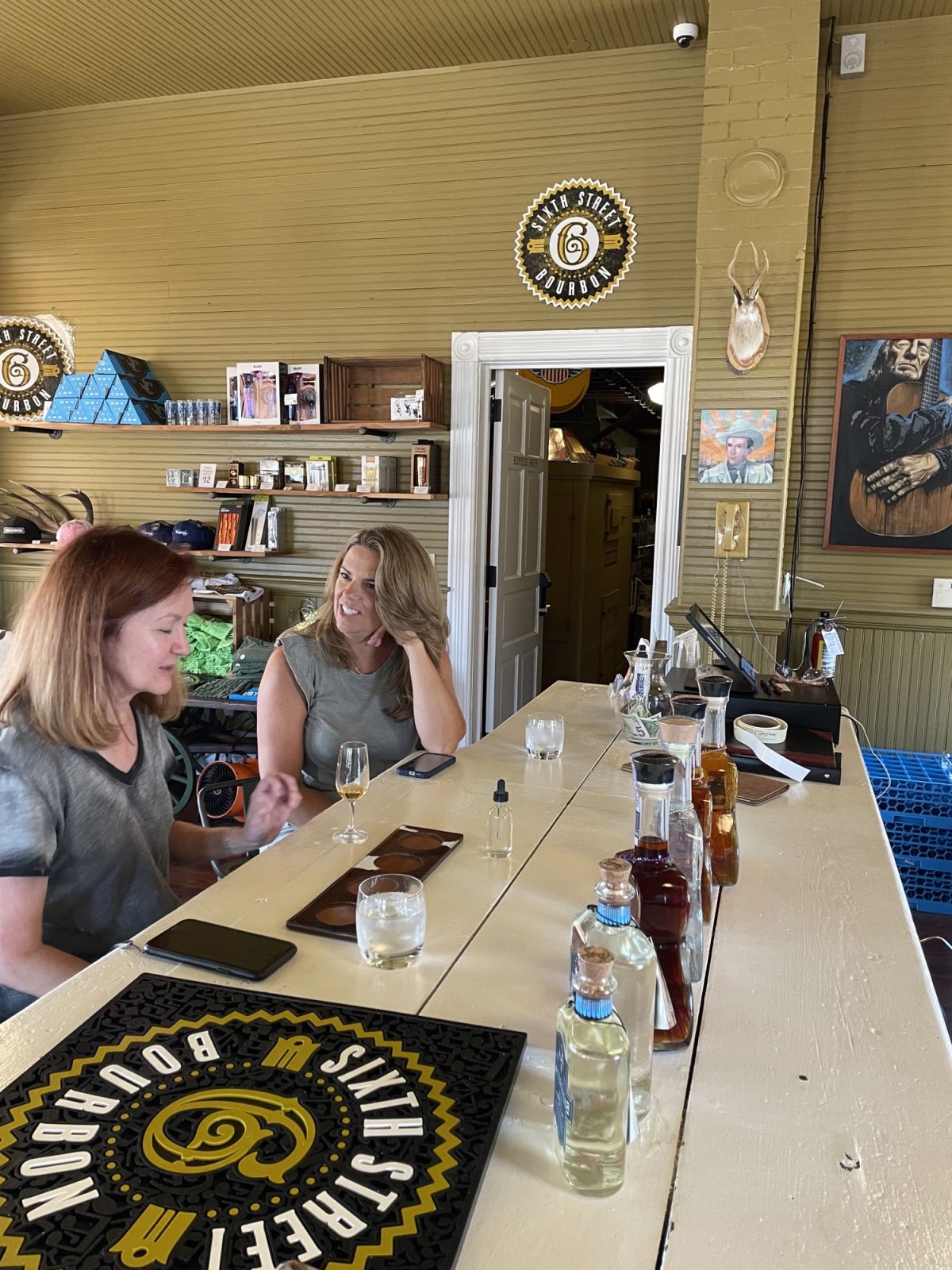 Giddings, Texas, folks who chose to "staycation" over Labor Day weekend were treated to an amazing social scene with outstanding music, food, craft cocktails, and brews. Revelers flocked to the streets to celebrate with two evenings of free concerts at the historic Giddings Railroad Depot Complex sponsored by LCLESO Texas, Dime Box Distillery, Zochnet, and Giddings Brewhaus. Full advantage was taken of the historic depot turned entertainment venue anchored by Dime Box Distillery and Giddings Brewhaus.
On Friday night, amid string lights, laughter, and toasts to summer's end, JW & "Bullet" inspired concertgoers to "dance in the streets," and Black Cat Choir rocked the crowd with classic hits. The following evening, residents and visitors were treated to the melodic strains of Sonya Jevette, Austin Brass Lab, Joe & Monte, and Batty Jr. All eyes were on the Railroad Depot Gazebo stage when they weren't perusing a menu or capturing a video. Folks set up chairs or enjoyed the vantage point from the Brewhaus' patio.
Peter Leidel, president of Dime Box Distillery, offered tastings of Sixth Street Whiskey and Watercross Sotol, while Robert Zoch's Giddings Brewhouse served up delicious Texas and German fare and a variety of signature craft beers.
Thanks in large part to the Distillery and the Brewhaus, the Railroad Depot Complex is the entertainment heartbeat of the city during holidays and weekends alike. Dime Box, proud distillers of Sixth Street Whiskey in a guitar-shaped bottle inspired by Austin's legendary entertainment district, draws people from around the region to its comfortable tasting room and craft cocktail bar. Right next door, the historic Sterling Theater was transformed into The Giddings Brewhaus, a state-of-the-art microbrewery and restaurant featuring authentic German-style beers, IPAs, and specialty brews. Giddings Brewhaus is a true destination for Central Texas connoisseurs of beer, hand-tossed pizzas, wings, and schnitzel.
Ready to explore further why the creative class is choosing Giddings? Here's a hint: Giddings offers the quality of life you want at a price that's easier on the wallet. The bucolic city is ideally located between Houston and Austin, with access to advanced fiber-optic telecommunication networks, a skilled workforce, major transportation options, abundant groundwater, an Opportunity Zone, and several excellent properties for sale or lease.
Find out how the Giddings Economic Development Corporation can help you and your business take advantage of these benefits. Contact us today at (979) 542-2067, edcdirector@giddings.com, or staff@giddingsedc.com! Follow us on Facebook.