The Creative Class Finds an Affordable Home in Giddings, Texas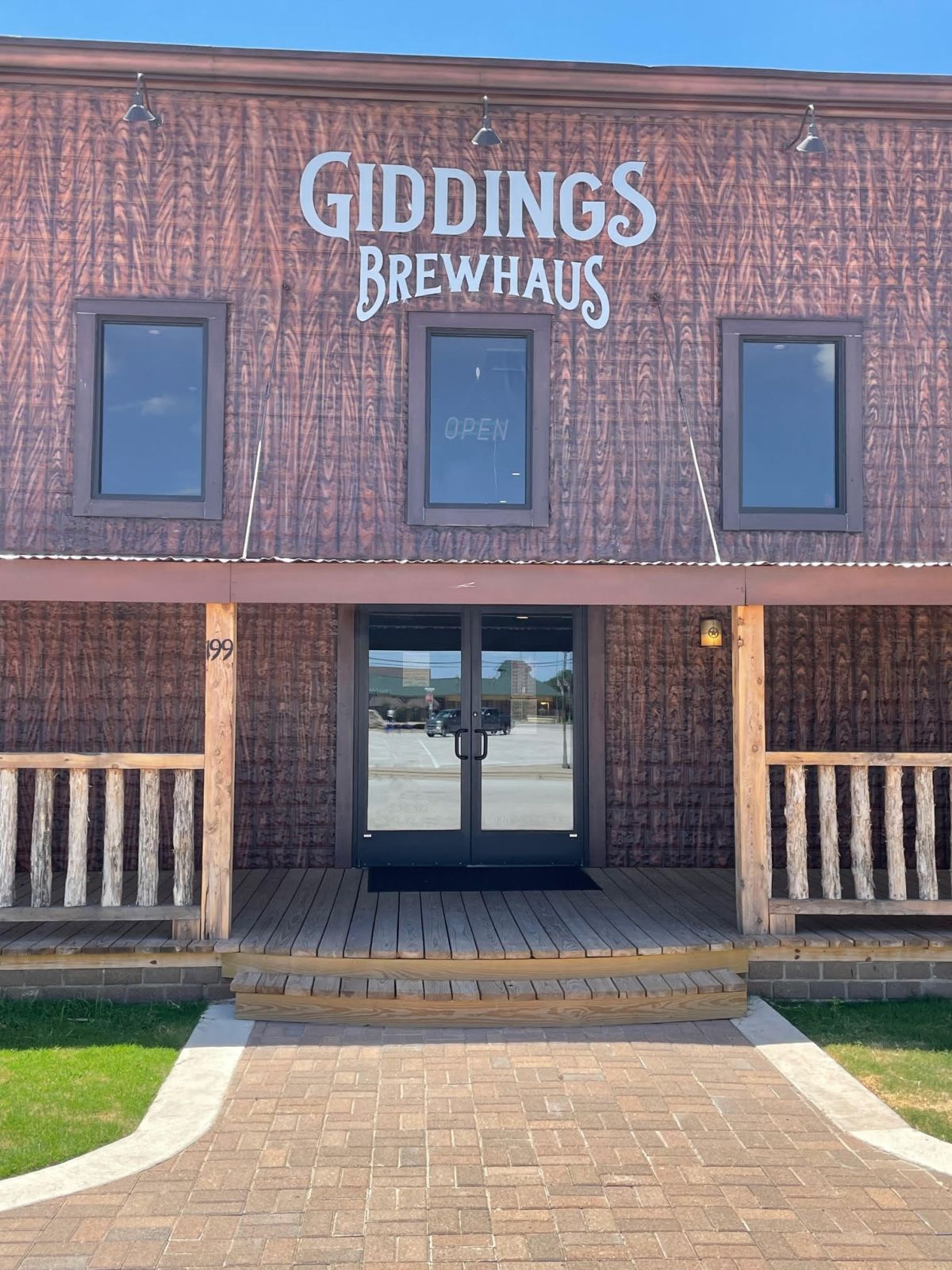 The creative economy is a vital economic engine for Texas, growing more than 30 percent over the last decade. In fact, the Texas Arts and Culture Industry generated $6.1 billion for the Texas economy, totaling nearly $380 million in state sales tax revenue and $50.1 billion in gross domestic product in 2019. Austin has long had a substantial draw for the creative class, but ever-increasing prices and dwindling property vacancies prove problematic for many.
The solution could well lie in Giddings, Texas, an affordably priced hidden gem where innovative people thrive. Strategically located within reach of all major Texas markets, Giddings is the perfect stop between Austin and Houston. Situated just 55 miles from Austin, Giddings residents can still access the city's amenities, but can work, live, and play in a friendly community with good schools and its own burgeoning lifestyle perks.
For instance, the Dime Box Distillery and the Giddings Brewhaus chose the Giddings Depot Complex as the site for their respective headquarters. Dime Box proudly distills "Sixth Street Whiskey" in a guitar-shaped bottle inspired by Austin's legendary entertainment district.
People from Austin and surrounding towns flock to the Giddings Railroad Depot building that late owner-operator, Mike Leidel, converted to a comfortable tasting room and craft cocktail bar.
Right next door, the historic Sterling Theater was transformed into The Giddings Brewhaus, a state-of-the-art microbrewery featuring authentic German-style beers, IPAs, and specialty brews, along with a restaurant serving up famed Texas and German fare and live entertainment. Robert Zoch, the technology entrepreneur of ZochNet Fiber Optics, started the Brewhaus to leverage his family's traditions of good food and drink into a destination hailed by food and beer lovers throughout Central Texas.
The Giddings Brewhaus and the Dime Box Distillery Tasting Room and Bottling Operation are two of four buildings located in the Giddings Depot Complex, renovated to preserve the building's historic character. Plans are underway for improvements to the two remaining buildings, one of which will be converted into a Lee County heritage museum.
The Giddings Depot Complex is cementing the city as a tourist attraction and putting it on the radar of creative folks looking for a more affordable cost of living. Businesses like Dime Box Distillery and the Giddings Brewhaus help Giddings cater to the creative class who demand quality entertainment and enrichment options. Through Zochnet, also owned by the Zoch family, an "internet hotspot" is being installed throughout the complex.
But to a greater point, Giddings, deep in the bucolic heart of Central Texas, is becoming a One Gig Town, with up to 1 Gig Mbps high-speed fiber extending throughout the city, a boon to remote workers, tech companies, and artists alike. Giddings Economic Development Corporation (GEDC), in concert with ZochNet, is also bringing high-speed fiber to the 167-acre Hwy 290 Business Park on the East side of town. Giddings residents, businesses, and future tenants of the business park will enjoy all the benefits of exceptionally fast internet access.
"It's just another reason why Giddings is such a great place to live, work, and play," says David Stedman, the newly installed President of the GEDC. "We've been awarded a $2.6 million grant to upgrade the infrastructure into the Hwy 290 Business Park, and ZochNet has piggy-backed their plans for fiber installation in conjunction with our plans to upgrade the water and utilities going into the business park. Future plans include possibly extending a Wi-Fi hub over the city and other technology upgrades to increase connectivity."
Giddings Economic Development Corporation is Ready to Assist
Giddings is ideally located with access to advanced fiber-optic telecommunication networks, a skilled workforce, major transportation options, abundant groundwater, an Opportunity Zone, and several excellent properties for sale or lease. Residents and businesses also enjoy low taxes and a lower cost of living.
Find out how the GEDC can help you and your business take advantage of these benefits. Contact us today at (979) 542-2067, edcdirector@giddings.com, or staff@giddingsedc.com!
Follow us on Facebook.