Parks and Recreation Serve as an Economic Driver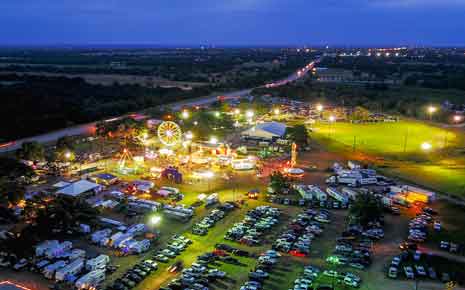 July is Park and Recreation Month! Parks and recreation are important for quality of life and economic development because they create and augment attractive, vibrant, and resilient communities like Giddings, Texas.
Research on smaller communities has found that amenities such as recreation opportunities are likely as big of contributors to healthy local economies as traditional "business-friendly" measures such as lower taxes and labor costs. Smaller hometowns with a higher quality of life experience both higher employment and population growth than similarly situated communities, including those that rank high by traditional economic competitiveness measures.
Giddings Economic Development Corporation understands the important role parks and recreation play in our growing community. Our parks, amenities, and programs are essential for elevating quality of life so that our residents enjoy staying here and new families looking to relocate want to move here. This is vital for a desirable labor pool.
Parks and recreation can also serve as an economic driver through tourism. When people visit our community to play at a park, enjoy the Lee County Fair and carnival, Charcoal Challenge, or attend Tejas Camp and Retreat, they often spend money locally on meals, gas, and shopping.
Giddings Firemen's Park
2495 Highway 290 West, Giddings, TX 78942
Giddings Fireman's Park is a sprawling fifty-acre park that hosts some of Giddings' most exciting events: the Lee County Fair every 3rd weekend of May and the Giddings Rodeo every third weekend in April. The Firemen's July 4th Celebration and Sheriff's Posse Rodeo are good old-fashioned fun with Fury on the 4th.
The Lee County Fair features live music, shopping, local art, food contests, a carnival, and an antique carousel open for the kids. Friday is Senior Citizens Day and Saturday includes an Armed Forces Day Ceremony and Parade. At the Charcoal Challenge BBQ Cook-Off, teams from all over Central Texas compete to impress the judges with a variety of turn-in items including foods, drinks, and BBQ. There are other activities as well, such as raffles for adults and children.
The Giddings Rodeo thrills the crowd with bareback, steer wrestling, team roping, calf roping, ladies barrel racing, bull riding, saddle bronc, and ladies breakaway.
The park is also available for parties and other events. The manicured grounds offer a covered rodeo arena, show barns, dance pavilion, food court, entertainment stages, a rental hall, BBQ pits, and an RV park.
Simmang Park and Soccer Fields
801-899 W Washington Street, Giddings, TX 78942
Simmang Park features well-groomed grounds, peaceful walking trails. the Hilton Lee Smith Field, Lee County Soccer fields, covered basketball courts, and picnic pavilion.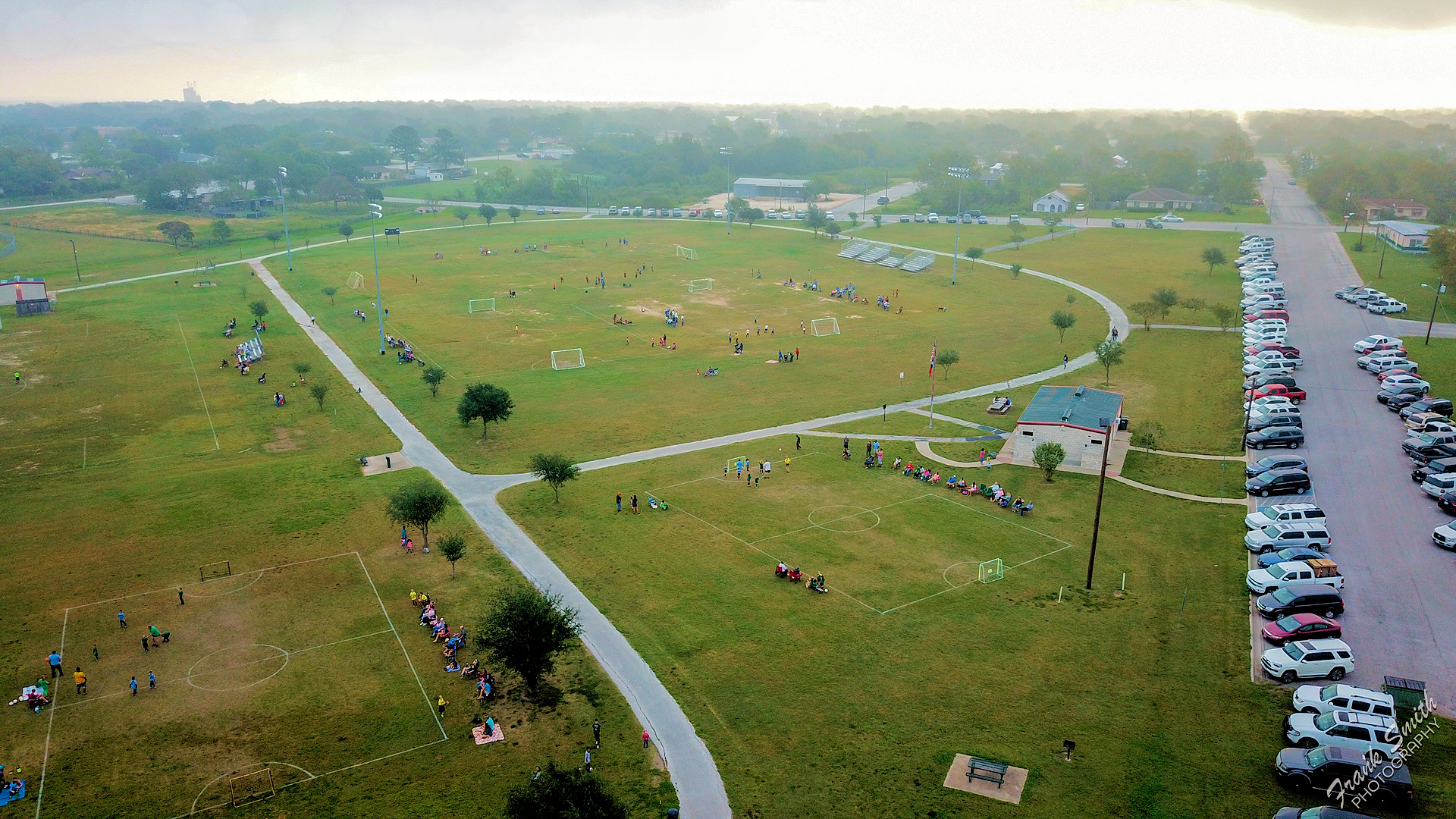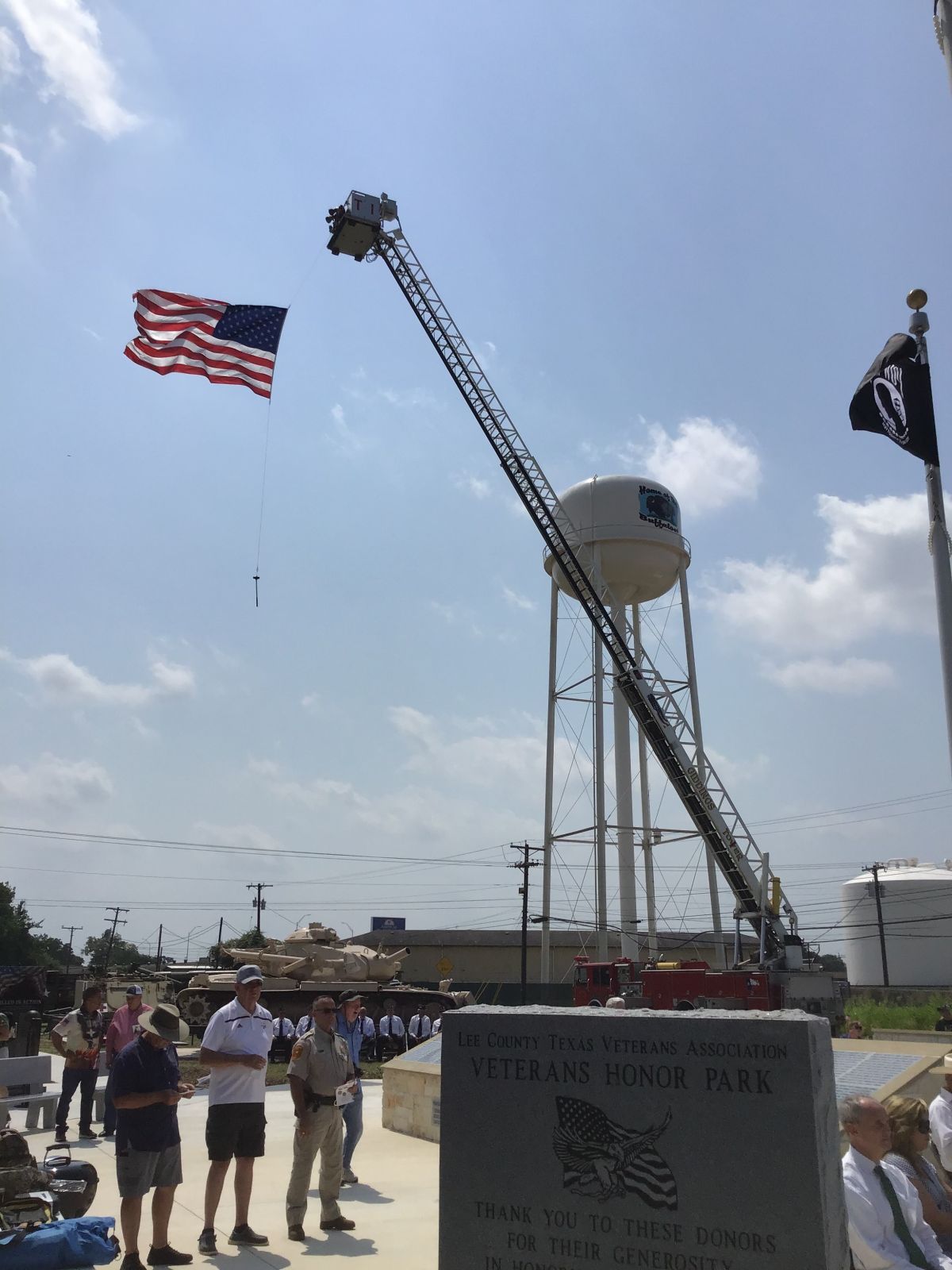 Veterans Park
191 Raymond Street, Giddings, TX 78942 (one block off Hwy 290 at the intersection of N. Montgomery Street)
Veterans Park is a great place to meet friends, exercise, or enjoy a picnic. It features the Giddings City Pool with a diving board, a one foot deep kiddie pool, pool area concessions, two baseball fields with concession stands and bathrooms, a play center, tennis courts, and a basketball court.
The city of Giddings received a $150,000 small community grant from the Texas Parks and Wildlife Commission for its Veterans Park Splash Pad project. Proposed developments include sitework, splash pad, native landscaping, site furnishings, and signage.
Grimes Street Music Festival will fill the night with melodies on July 1, 2022.
Lee County Veterans Honor Park
198 North Montgomery Avenue, Giddings, Texas 78942
Adjacent to Veterans Park, Lee County Veterans Honor Park is a place for families and individuals to gather in honor of veterans. Visitors find opportunities for reflection, education, and historical discovery among the Honor Walkways and planned Honor Wall. Personalized pavers can be purchased and Honor Wall inscriptions can be requested.
A 15-foot-high, gray granite monument recognizing the six branches of the U.S. military, an amphitheater, and a searchable kiosk with the names of the honored veterans and their locations on the Honor Walls are planned.
Tejas Camp and Retreat
Tejas partners with churches to provide an uplifting summer camp experience for the children in their congregations. Tejas provides modern lodging, invigorating recreation, and rental food services. They have many activities that are fun for kids and the whole family during the summer. They also offer activities and events that take place throughout the year in Giddings. Tejas is available to host retreats featuring comfortable private rooms, bunkhouses, and many unique conference rooms.
Giddings: How Soon Can I Get There?
Giddings and the surrounding area is growing. Located just 55 miles from Austin and 90 miles from Houston, it's a place to enjoy a hometown lifestyle without being isolated from what a metro has to offer. In Giddings, your children can get out and play as you have a friendly chat with neighbors at the pool concession stand. Buying a home here, starting a business, and investing here truly is the opportunity of a lifetime.
Find out how the Giddings Economic Development Corporation can help your family and business thrive here. Contact us at (979) 542-2067 or staff@giddingsedc.com today!
Follow us on Facebook.