Capital Area Council of Governments
6800 Burleson Road • Building 310, Suite 165 • Austin, TX 78744
US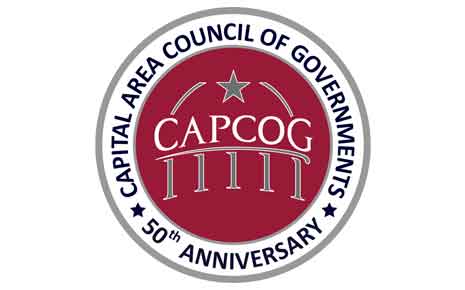 From emergency communications to economic development, some things just make sense for collaboration at the regional level, and the Capital Area Council of Governments (CAPCOG) helps make that happen every day.
Formed in 1970, CAPCOG for more than 45 years has served as an advocate, planner and coordinator on important regional issues in the 10-county encompassing Austin-Round Rock-Georgetown Metropolitan Statistical Area.
With more than 90 member governments and organizations, including cities, counties, school and appraisal districts, utilities, chambers of commerce and more, CAPCOG has helped the region recognize opportunities for cooperation and eliminate unnecessary duplication in emergency communications, elderly assistance, law enforcement training, criminal justice planning, solid waste reduction, homeland security planning, infrastructure development, transportation planning and economic development.
CAPCOG and its members' mission is to continue to strengthen the Capital of Texas ten-county region by supporting urban and rural local governments through coordination, collaboration, and sharing of ideas and resources.